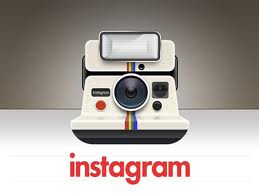 Facebook just announced that it purchased Instagram from $1 billion in cash and stock - what just happened here? Did we miss something? Is Facebook going to continue these purchases? I would bet yes, and here is why:
Facebook is a new media company that is about to go IPO; it is media offering is based on what it knows about you so naturally it wants to improve the quality of this information and create value for its share holders. Here is how it would do it:
For the album's debut yesterday, Madonna decided to forgo the typical round of morning talk shows.  She instead opted for an interview at Facebook's New York headquarters, a live Twitter chat, and a giveaway on Spotify—two lucky listeners who play MDNA at least three times in the next two weeks will receive free tickets to one of her upcoming shows.  Madonna's most unusual promotion, however, involves Fab.com. The nine-month-old design-focused retailer boasts 3 million members and has dedicated its homepage to MDNA, which it's selling in both physical and digital format for $7.99, half the price of most other outlets.
Recent Posts
Son Yazılar
Calendar
April 2023
M
T
W
T
F
S
S
« Aug
1
2
3
4
5
6
7
8
9
10
11
12
13
14
15
16
17
18
19
20
21
22
23
24
25
26
27
28
29
30
Takvim
April 2023
M
T
W
T
F
S
S
« Aug
1
2
3
4
5
6
7
8
9
10
11
12
13
14
15
16
17
18
19
20
21
22
23
24
25
26
27
28
29
30
Tags
Etiketler
Sponsored Links
Sponsor Mesajları